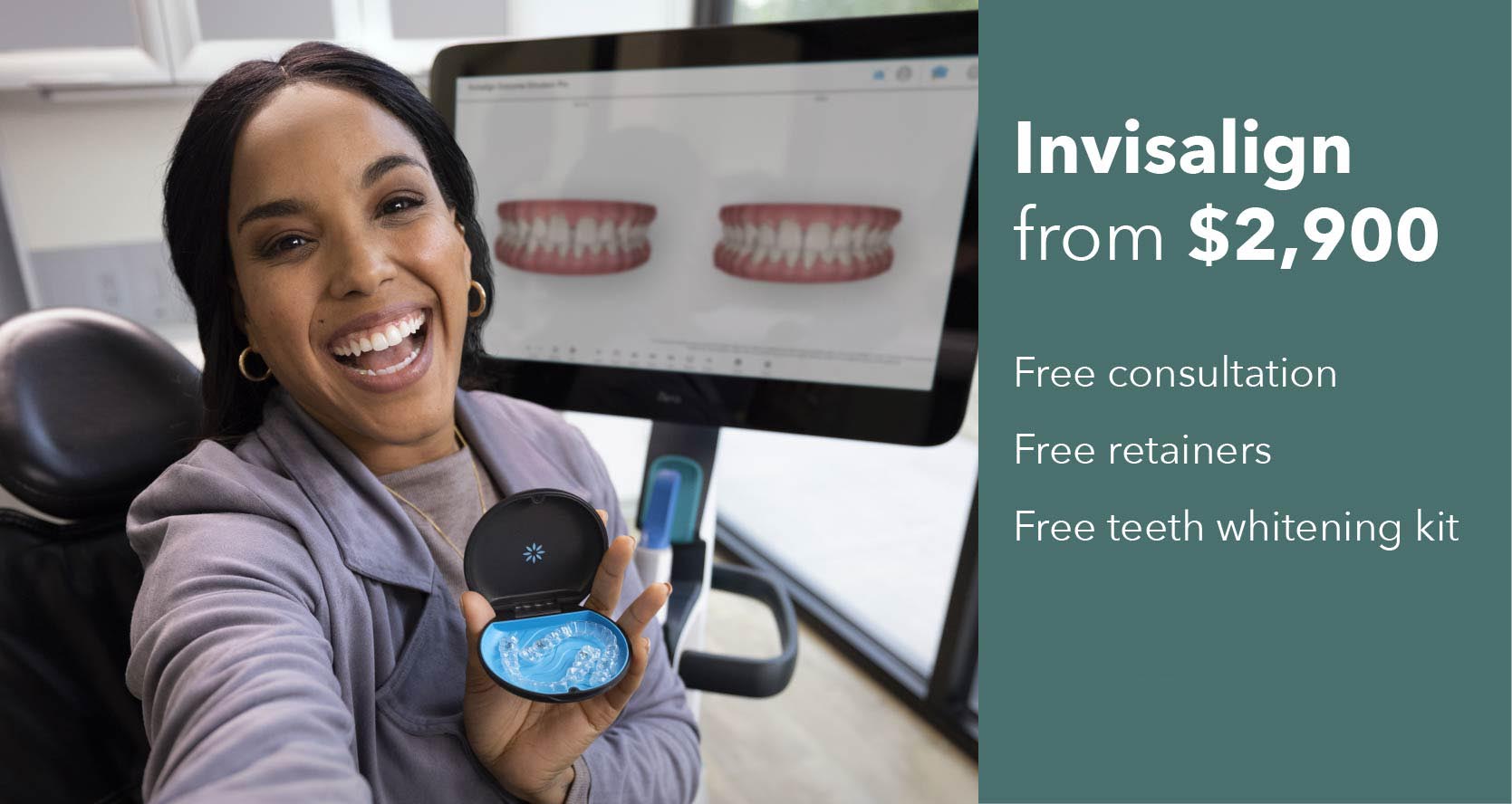 Invisalign Clear Aligners from $2,900
Straighten your teeth with Invisalign Clear Aligners at our North York dental clinic.
We can help you achieve a straighter & confident smile with Invisalign, starting at $2,900 for complete treatment. Invisalign clear aligners can correct various misalignment problems without the need for traditional metal braces. And with our digital scanner, you can view your results virtually before you start treatment. Your Invisalign treatment includes:

A free no-obligation consultation ($150 value)
Free retainers at the end of your treatment
$0 down payment to get treatment started
Flexible payment plans
Free teeth whitening after treatment
Book your no-obligation free consultation today by giving us a call, sending an email or filling out the form below.
📱 (416) 636-4227
📧 [email protected]
Request a Free Consultation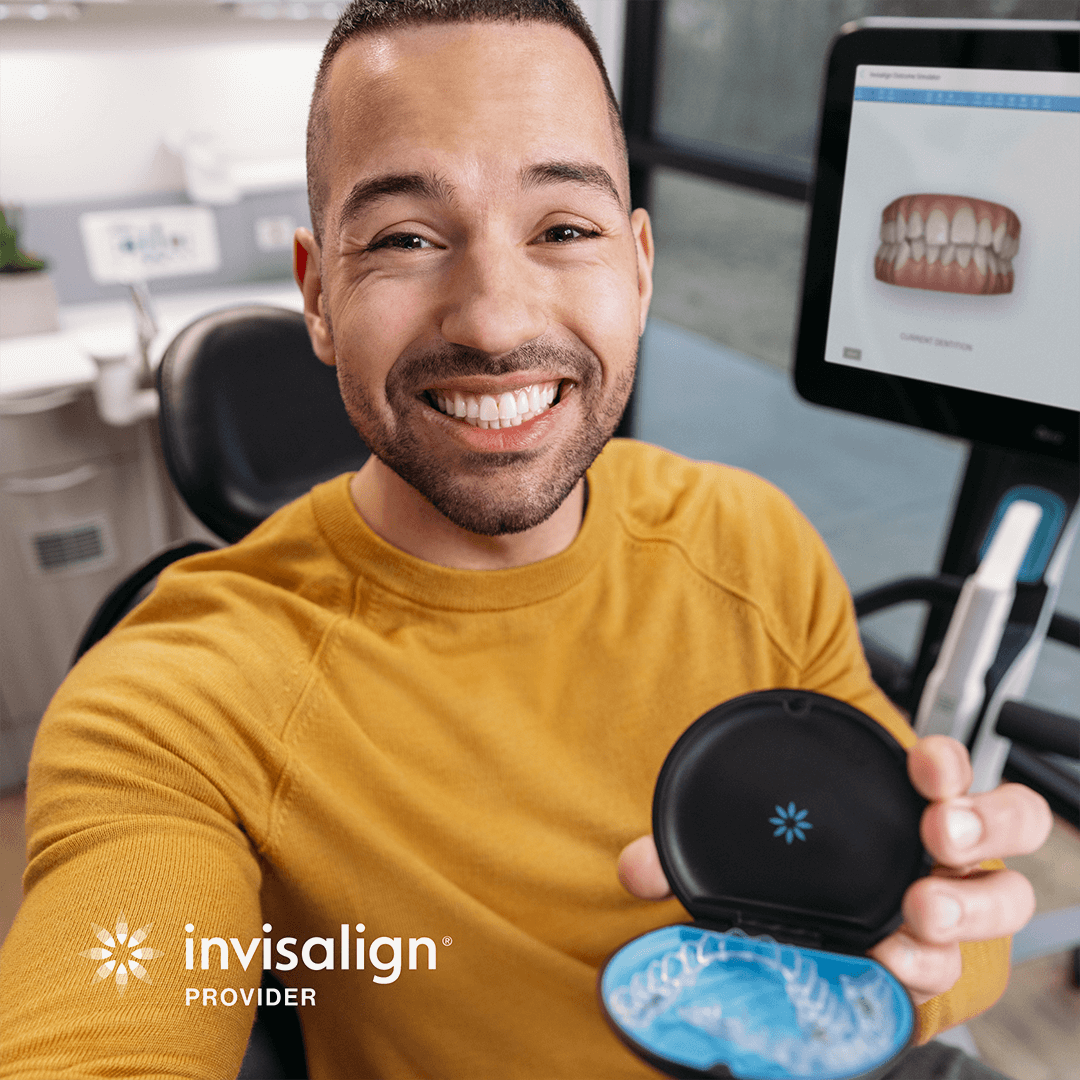 What to Expect with Invisalign Treatment in North York at Stonebrook Dental?
Dr. Nubia Diaz is a certified Invisalign Provider in North York and has over 15 years of dentistry experience. We provide personalized Invisalign treatment plans based on your smile goals. We make sure you understand the entire process and costs before making the decision to start Invisalign treatment. We encourage you to ask questions during your free initial consultation. Our entire process is transparent & convenient.
What is Invisalign?
Invisalign consists of a series of clear plastic, removable aligners that move your teeth gradually in very small increments to the desired position. Invisalign is an excellent alternative to traditional wire braces. Not only are the aligners invisible, they are also removable. This enables you to have easy access to brush and floss, as well the freedom to maintain your usual diet. There is also minimal discomfort compared to traditional braces, as the aligners don't use pokey wires or brackets.
How does Invisalign work?
To achieve the best possible results, you'll need to wear your aligners for at least 22 hours per day, removing them only to eat, drink, brush, and floss. You'll also need to visit your dentist periodically so the dentist can check your progress and give you additional aligners. During your consultations, Dr. Diaz will discuss with you the estimated length of treatment time to complete your orthodontic goals.
Jasmine R
Dr. Diaz and her team are by far the best dental team I've ever had. I've had dental anxiety my whole life and they made me feel completely calm and safe. I would recommend them to anyone, and especially people who feel anxious at the dentist! I felt very cared for and I'm grateful for their warmth, professionalism, and compassion.
Mars B
During my Invisalign procedure it was a struggle, cause of the alignment of my teeth, but I am grateful towards Dr. Diaz and Monica for their patience and encouragement. I would say that the staff of Stonebrook takes care of their patients with the utmost care and attention. I am glad that I choose them as my clinic and I highly recommend them to everyone.
Hailey B
Everyone is so kind and caring. They take care of your teeth but also listen to you and your fears. I've never been a fan of the dentist but I know I'm in the best hands here and am so thankful for their time, compassion, and of course fantastic work.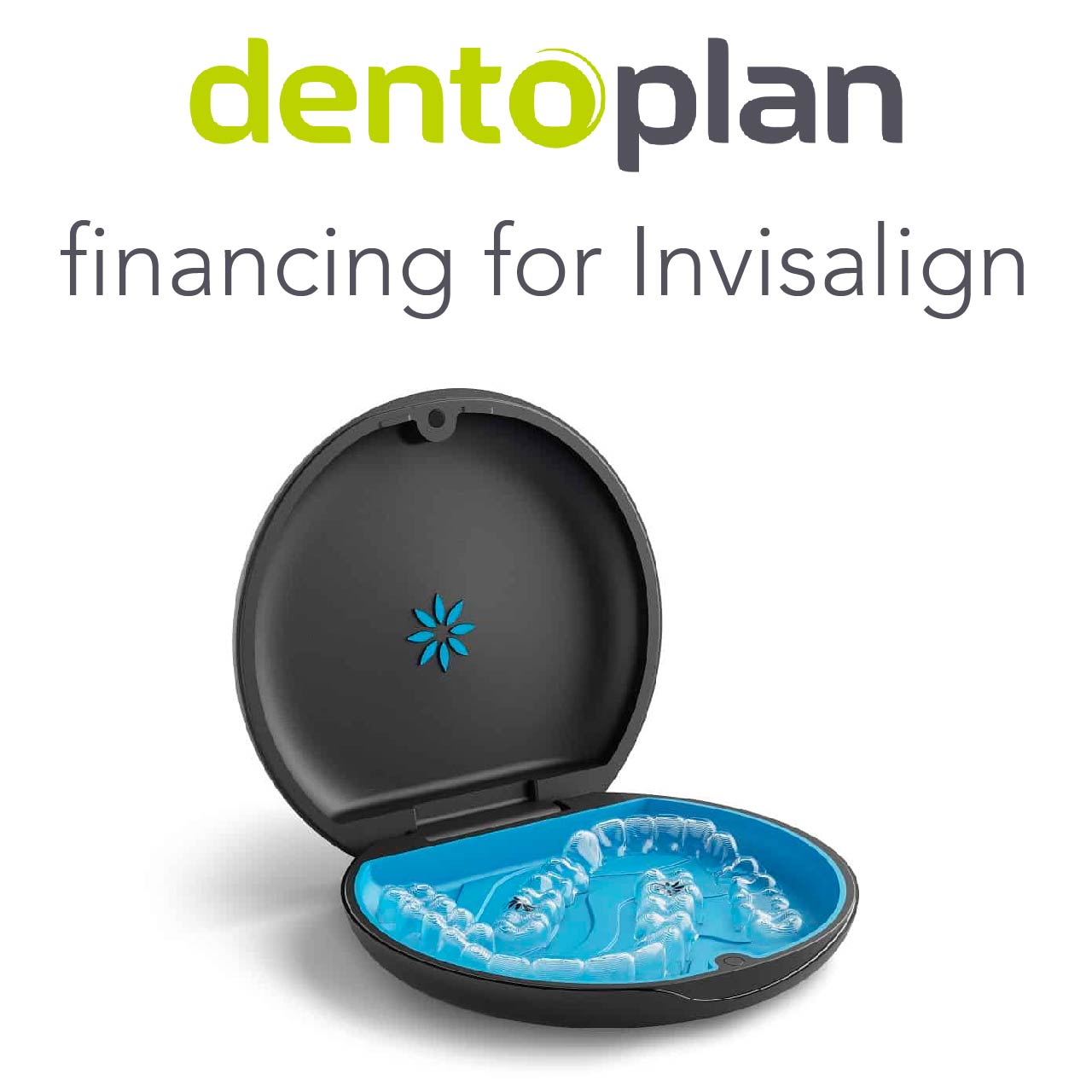 Affordable Invisalign Financing with DentoPLAN
We are a DentoPLAN partner clinic which means our patients can easily access affordable payment plans that fit their budget, making it even more accessible to achieve their dream smile with Invisalign. With DentoPLAN, you can get easy and flexible financing options for Invisalign treatment.
Learn more about DentoPLAN Financing
Treatable cases
Invisalign treatment is clinically proven to be effective for a broad range of teeth straightening cases, from mild to complex. These are some common concerns doctors treat with Invisalign clear aligners:

Gapped teeth
Open Bite
Overbite
Crossbite
Overly Crowded
Underbite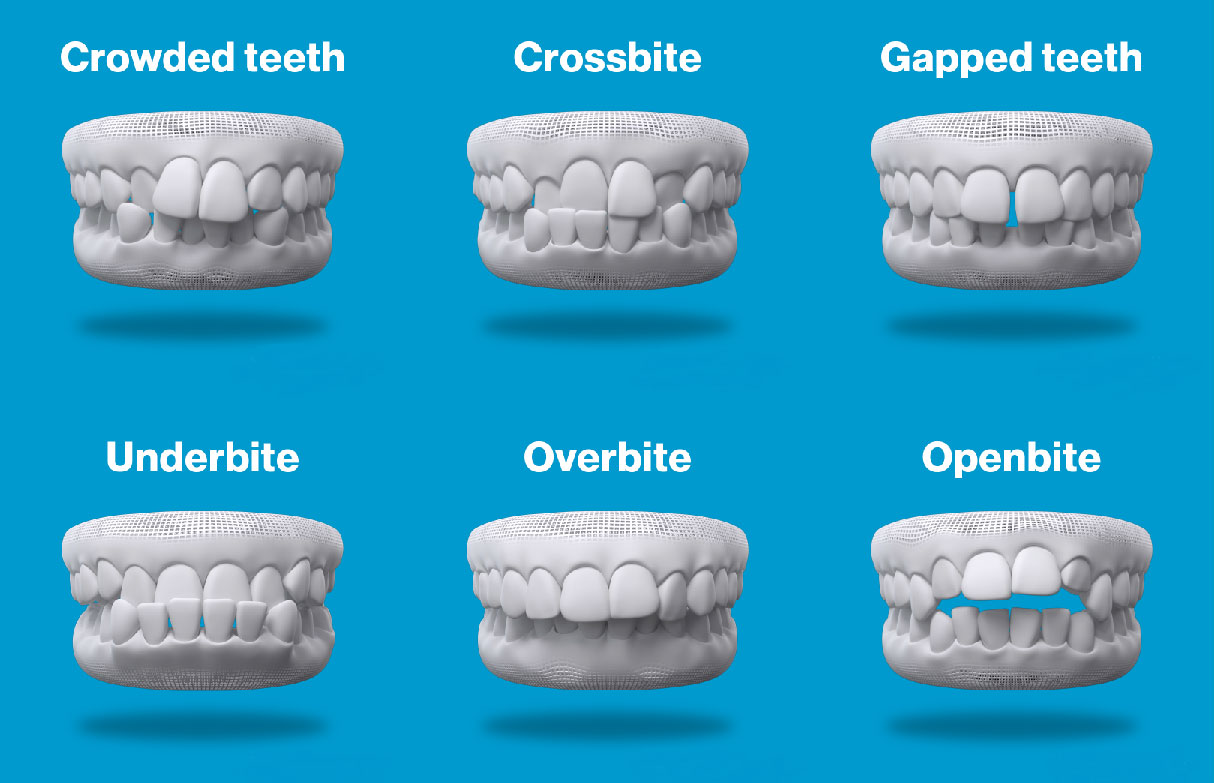 Invisalign vs Traditional Braces
Why struggle with metal brackets, unsightly wires, and countless visits to your dentist? Invisalign clear aligners are an excellent alternative with many advantages:
✓ Extremely comfortable
✓ No gum or mouth irritation
✓ Eat whatever you want
✓ No broken wires or brackets
✓ Less visits to the dentist
✓ Can be removed at any time
✓ Virtually invisible

Why would I want Invisalign?
Not only are the aligners virtually invisible, they are removable, so you can eat and drink what you want while in treatment. Plus, brushing and flossing are no problem. They are free from intrusive metals and wires, making them more comfortable to wear than traditional braces and which also means that less time needs to be spent coming in for adjustments.